Secure Space Storage
6202 Gheens Mill Rd
Jeffersonville, IN 47130
Access Hours
Open 24/7
Customer Service Hours:
Monday – Saturday 9:00AM – 9:00PM
Sunday 1:00PM – 9:00PM
Monthly Unit Prices And Availability
*For online move-ins a credit will be applied to your account for specials or you can visit the kiosk to apply it immediately
Secure Space Storage Features
Newer facility with a paved lot
Drive up unit access
Higher than average ceilings for more storage space
Bright LED lighting
Tall security fence
High quality German disc locks available at our rental kiosk
Emergency power backup for the entire facility
No admin or hidden fees & no security deposits
24 hour camera surveillance
24 hour rental center
24 hour unit access with a personal gate code
Online unit reservations
Online bill pay & AutoPay
Month-to-month leases
Competitive unit prices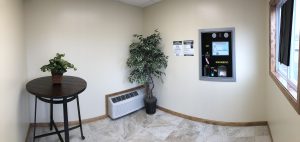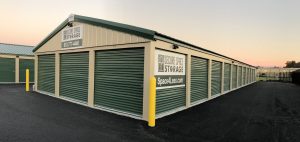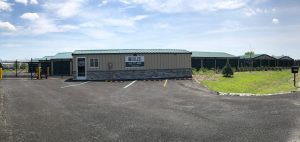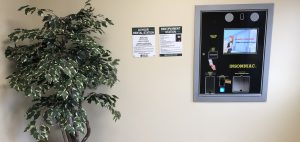 The Secure And Affordable Choice For Self Storage In Jeffersonville, IN
With a brand new facility, Secure Space Storage is fully equipped with all of the features you need to ensure a successful and stress-free storage experience. Of course we're focused on security; it's in our name. With a 7 foot tall security fence and gate access, intruders won't ever get the chance to get inside. Use your code to get inside of the gate and trust that our video cameras are helping us keep track of who comes and goes throughout the day.
All of our units are taller with high pitched roofs, they're clean, affordable, and we never surprise you with any hidden fees no matter which unit size you rent or the length of your lease. Take a look at our unit prices and availability to get started. Once you have a lease and are ready to get moved in, drive right up to your unit and depend on our call center team whenever you have questions or need assistance.
Storage Units in Jeffersonville, IN
Secure Space Storage is on Gheens Mill Road, just 10 minutes from downtown Jeffersonville, IN. Our proximity to I-65, I-265, and Highway 31 gives us easy access to surrounding areas including Sellersburg, Clarksville, and New Albany. Clark Regional Airport is just 3 minutes south via US-31 S and via I-265 E, we're just 8 miles away from Indiana University Southeast. Check out our competitive unit prices and start storing today!
Driving Directions to Our Storage Facility
From downtown Jeffersonville, IN: Map & Directions
Get on I-65 N from E Court Ave and 6th St
Head southeast on Watt St toward E Court Ave
Turn right at the 1st cross street onto E Court Ave
Turn right onto 6th St
Turn right to merge onto I-65 N
Follow I-65 N and US-31 N to Carr Pike/Hamburg Pike in Clarksville
Merge onto I-65 N
Take exit 4 to merge onto US-31 N toward Lewis and Clark Pkwy
Turn right to stay on US-31 N
Continue on Carr Pike/Hamburg Pike. Drive to Gheens Mill Rd in Jeffersonville
Turn right onto Carr Pike/Hamburg Pike
Turn left onto Gheens Mill Rd
Secure Space Storage will be on the right
From Sellersburg, IN: Map & Directions
Head southeast on W Utica St toward S New Albany St
Turn right onto S Penn Ave
Merge onto US-31 S
Turn left onto Carr Pike/Hamburg Pike
Turn left onto Gheens Mill Rd
Secure Space Storage will be on the right
From Clarksville, IN: Map & Directions
Head northeast on E Brooks Ave toward Eastern Blvd
Turn right at the 1st cross street onto Eastern Blvd
Turn left onto US-31 N (signs for I-65 N)
Continue straight to stay on US-31 N
Turn right to stay on US-31 N
Turn right onto Carr Pike/Hamburg Pike
Turn left onto Gheens Mill Rd
Secure Space Storage will be on the right
From New Albany, IN: Map & Directions
Head north on Indiana's Historic Pathways – South Spur/State St toward W Spring St
Turn right at the 1st cross street onto E Spring St
Take W Lewis and Clark Pkwy and US-31 N to Gheens Mill Rd in Jeffersonville
Continue onto Browns Station Way/Indiana's Historic Pathways – South Spur/Ohio River Scenic Byway/Old Indiana 62
Use the right lane to take the ramp to I-65 N/Clarksville/Indianapolis
Merge onto McCullough Pike
Continue onto W Lewis and Clark Pkwy
Continue onto US-31 N
Turn right onto Carr Pike/Hamburg Pike
Turn left onto Gheens Mill Rd
Secure Space Storage will be on the right